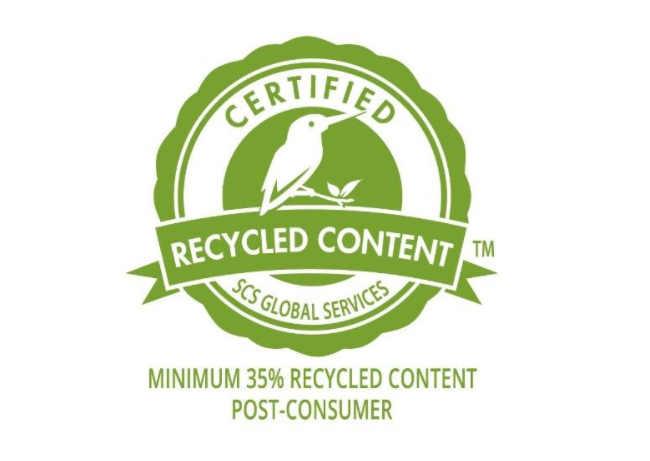 Bloomfield, N.Y., January 2021 – Terphane (www.terphane.com), a leader in PET (polyester) films and an important global player, has been granted recycled content certification by SCS Global Services, the certifier of choice for recycled content claims around the world. Recycled content certification demonstrates an organization's commitment to conserving natural resources, helping to meet customer specifications, qualifying products for LEED and environmentally preferable purchasing (EPP) programs, and supporting organizational sustainability goals.
"Sustainability is increasingly top of mind for consumers, making it a priority for our customers as well. So far, flexible packaging is leading the pack when it comes to sustainable packaging, but we're always striving to improve the ratio of recycled content in our films," shared Marcos Vieira, Terphane Global R&D Director. "We are proud that SCS has recognized our efforts in creating sustainable films through the use of recycled content. Our Ecophane films help fill a significant gap with disposable post-consumer packaging that can be re-recycled."
Since June 2019, Terphane has successfully launched over 10 different sustainable films under its EcophaneTM brand. These PET films address a growing demand for recyclable packaging comprised of recycled content. To meet the requirements for SCS recycled content certification, this film contains a minimum of 35% post-consumer recycled (PCR) PET in its composition. Ecophane also includes a biodegradable option.
The reuse of post-consumer materials in Terphane's Ecophane films aligns with the circular economy concept: disposed PET packaging (primarily water bottles) is collected and recycled into new packaging. The Ecophane line enables brand owners searching for more sustainable packaging to meet commitments to their markets.
The continued conversion from rigid to lightweight, flexible packaging also reduces environmental impact and offers great advantages for product storage, transportation costs and disposal.
Terphane's portfolio consists of a variety of films approved by Anvisa, FDA and EU for contact with food, including in hot fill applications.