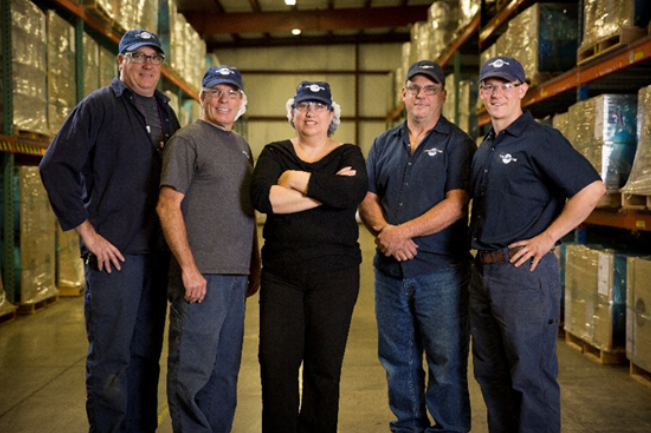 (Bloomfield, N.Y.) – Terphane (www.terphane.com), has made the list of Best Companies to Work for in New York State for the 3rd year in a row in the small employer category. The company was praised for its outstanding achievements in employee engagement. To determine the award recipients, the New York State Society for Human Resource Management (NYS-SHRM) evaluates and ranks the best places of employment based on employee satisfaction and engagement, as well as workplace practices and policies.
Terphane's Brazilian plant has also been recognized as a Great Place to Work for its teamwork and investment in its training and development program which is led by Human Resources.
Terphane actively encourages continuous learning for its employees. Operators can take initiative to promote their development through the skills matrix program, which rewards them as they develop new skills. Recent system enhancements this year have also allowed the plants in the U.S. and Brazil to better communicate.
"I started with Terphane in January of this year, and I am truly grateful to be here. The management seems to genuinely care that employees are happy, safe, and feel appreciated. There is truly a sense of teamwork; I see colleagues go out of their way to help one another complete goals. It is a positive atmosphere to learn and grow professionally," commented Shawn D'Angio, Accountant at the Bloomfield facility.
Larry Fisher, Safety Ambassador and Plant Trainer, added, "The reason I like working for Terphane is simple. It is the people. The management genuinely cares and is honestly concerned about all employees. The benefit offerings from the 401(k) to health and dental insurance are better than most companies. Terphane has great hours and a great work environment. There is no pressure, employees are encouraged to make decisions on their own for the benefit of the company and employees are rewarded for doing their job well. From my experience, it's really hard to find a work atmosphere any better than Terphane's."
Terphane has been in the business of flexible packaging film design, coating, metallizing, specialty coextrusions, and more for over 40 years. The company's broad offering of unique, value-add PET film products begins by compounding its own resins which are then transitioned into a wide range of products that provide sustainable solutions for brands. As one of only a few U.S.-owned PET film manufacturers, Terphane is continually investing millions of dollars in new technology, state of the art equipment, and most importantly, relationships with its customers and employees.